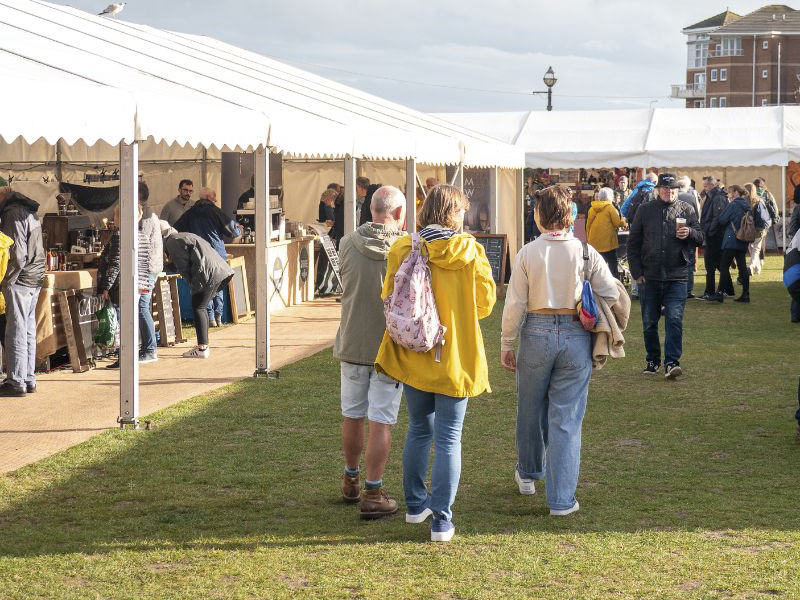 Broadstairs Easter Food Festival
7th April - 9th April 2023
80+ stalls of produce and hot food at Victoria Gardens over the Easter weekend, with independent producers offering everything from preserves and pickles, bread and bakery, wines and spirits. There will be live music on the bandstand and visitors can sample the produce and chat to the food producers. There will be plenty of hot food to feast on, including meat free and dairy free food.
View Food Festival website here.
Phoney Towers
Sunday 30th April 2023 at 7pm
Starring - Award Winning Comedy impressionist & Britain's Got talent star, Drew Cameron. From the creators of the popular Phoney Horse's tribute comes this brilliantly hysterical new production. Based around the classic TV show everyone loves, this tribute show, performed in the style and variety of Fawlty Towers, offers an ingenious homage. With sidesplitting moments, rollicking resemblance and fun audience interaction.
Check out Sarah Thorne Theatre website for full details.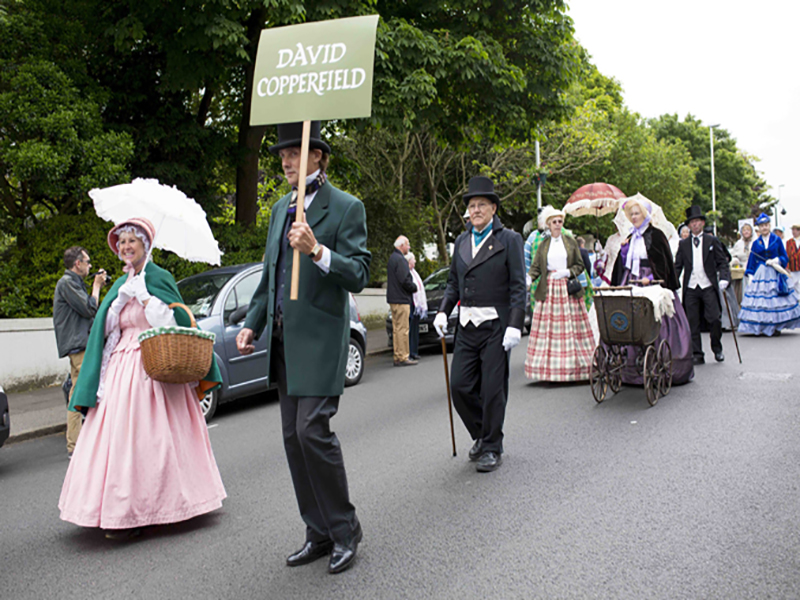 Broadstairs Dickens Festival
16th June - 18th June 2023
The Broadstairs Dickens Festival celebrates the works and characters created by one of England's best-loved authors, with events throughout the town. Charles Dickens visited Broadstairs in Kent regularly from 1837 until 1859 and immortalised the town as "Our English Watering Place". In 1937, to commemorate the centenary of the author's first visit, Gladys Waterer, the then resident of Dickens House, conceived the idea of putting on a production of David Copperfield and of having people about the town in Victorian dress to publicise it. Thus the Broadstairs Dickens Festival was born and, with the exception of the years of World War 2, has been held annually in the third week of June ever since.
Follow in Charles Dickens' footsteps by coming to Broadstairs. Savour the delights of the town which he described as "the freshest, freest place."
View Dickens Festival website here.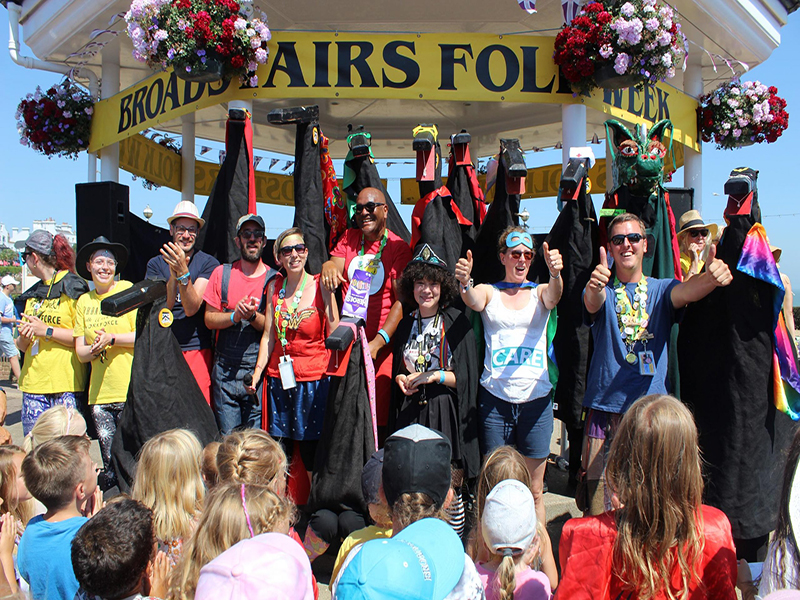 Broadstairs Folk Week
11th August - 18th August 2023
Broadstairs has a habit of entrancing people and before they know it – they've bought a house or flat and suddenly they live by the coast in a town that retains a timeless charm unmatched by most other seaside towns today. If that's a bit too extreme, Folk Week is a great time to visit the town – described by Charles Dickens as his "favourite watering place". He might have a bit of a shock if he saw Broadstairs during the festival – it isn't a quiet time to visit but you couldn't find a more amenable spot to enjoy the non-stop action that Folk Week offers. Festival goers can look forward to a full programme of dances and ceilidhs, dance workshops in English Folk dance, Appalachian clogging, Cajun dance, and lunchtime and evening ceilidhs for all the family. The festival campsite is within walking distance of the town and venues, although there is a free minibus service into town too. View Folk Week website here.